Batten attachment systems are versatile panel systems where panels are secured with concealed fasteners for clean, uninterrupted lines. Its simple clip and snap design make for fast and easy installation without compromising on durability and wind resistance.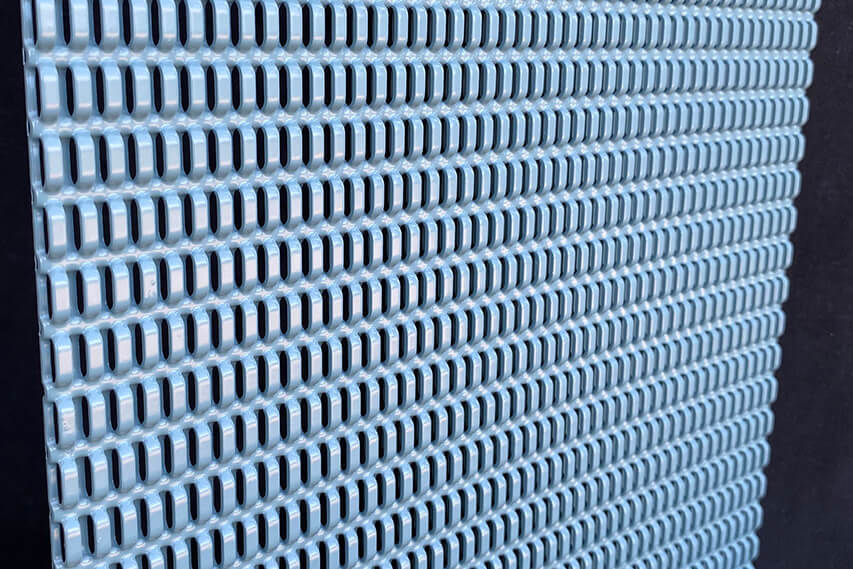 Batten screen wall systems utilize MILLENNIUM® panels. MILLENNIUM® is a 3 dimensional metal surface that provides a unique visual texture. Panel looks opaque when viewed straight, however when viewed at an angle the transparency caused by expanded metal becomes visible. MILLENNIUM® panels add dimension and character to any flat, convex, concave, sloped and undulating surfaces.
Panel Specifications:
0.063" thick Aluminum expanded to ¼" thick tubular pattern
Approximately 40% open area
Factory fabricated to the desired size and shape
Module sizes up to 5' wide X 12' long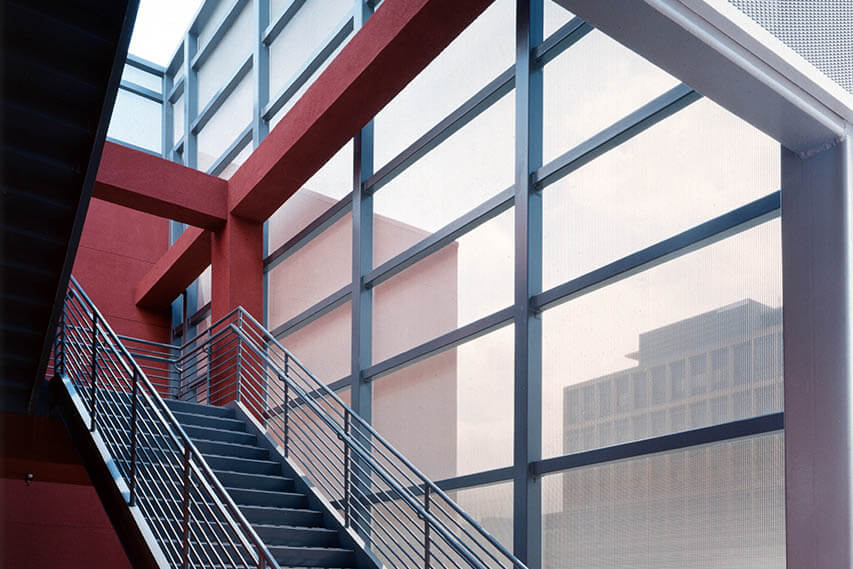 Materials
ALUMINUM

.063″ MILLENNIUM®
Approximately 40% open area
Fabrication
DESIGN APPLICATIONS

Perforated for acoustics or decorative design
Flat
Curved
Reveal

PANEL SIZES
Green By Design
Products contribute to LEED® certification
In-House Finishes

Biodegradable pre-treatment and powder coating (no phosphates)
No hazardous waste
No VOC's
No Heavy Metals
Reference our sustainability page for more information.
MILLENNIUM® Panel Surface