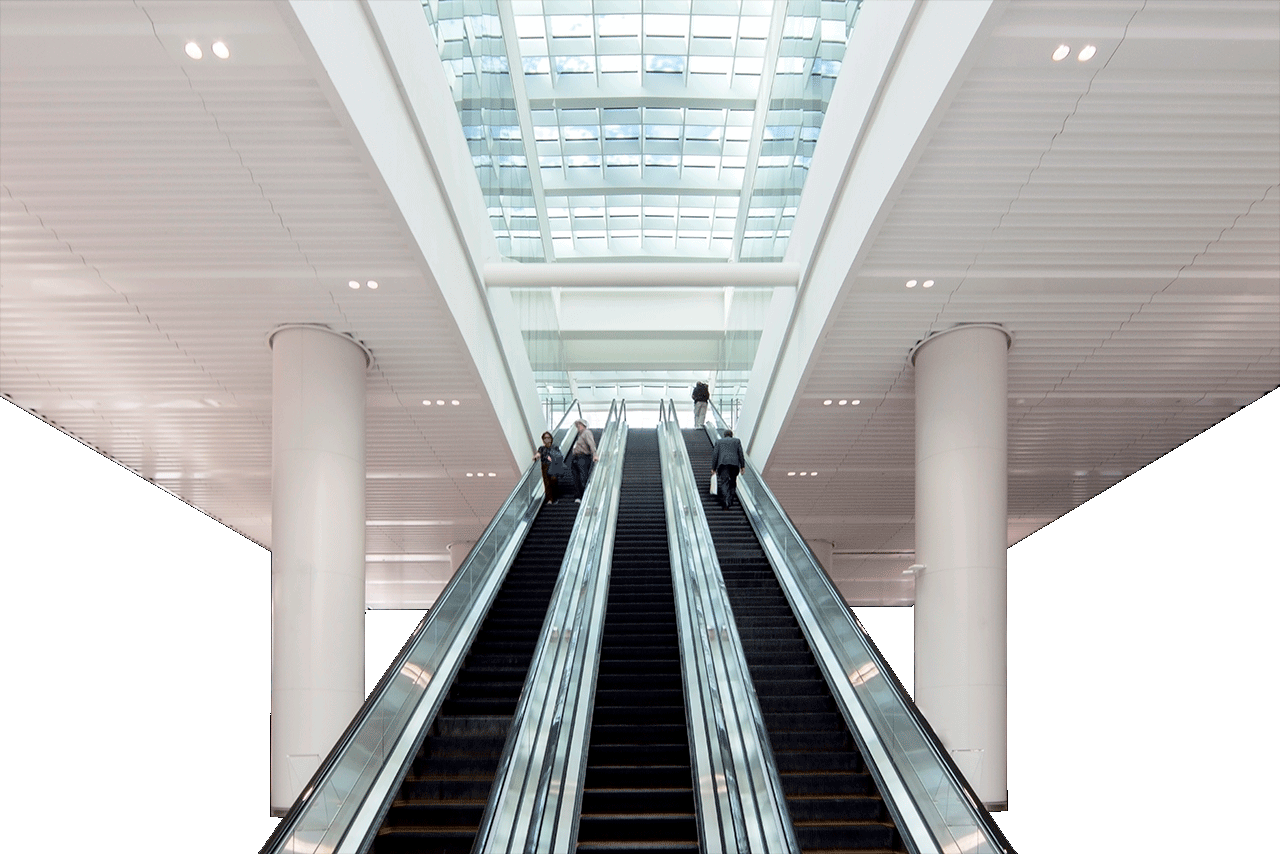 Salesforce Transit Center
Architect:

Adamson Associates

Pelli Clarke Pelli Architects

Location:

San Francisco, CA

Product:

Exterior Ceiling Trims
The Architect's vision was to have the spirit of New York's Grand Central Station as well as London's Victoria Station all in one space in San Francisco in the location of the old Transbay Transit Center.
The Salesforce Transit Center features a gently undulating wall that floats above the street on angled steel columns, and inside the Transit Center are monolithic ceilings that Gordon, Inc. manufactured which help create a graceful, luminous, and welcoming image.
The Architect's vision required a ceiling system that not only met the aesthetic design, but met seismic, wind, and blast loads as specified for the Salesforce Transit Center. Gordon's ceiling system allowed for concealed panel connections that met all design loads while providing full, but controlled, accessibility by requiring a special access tool to remove panels.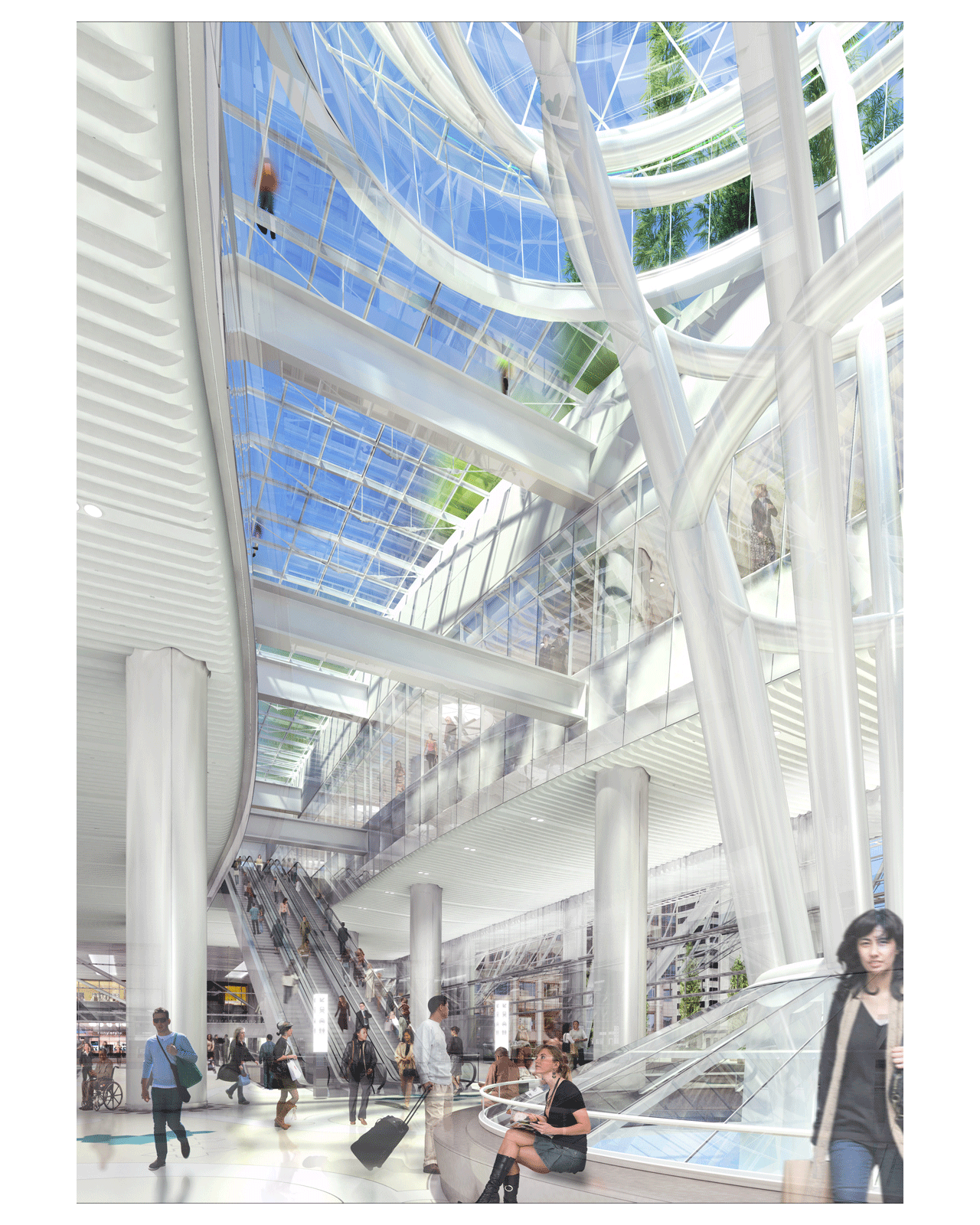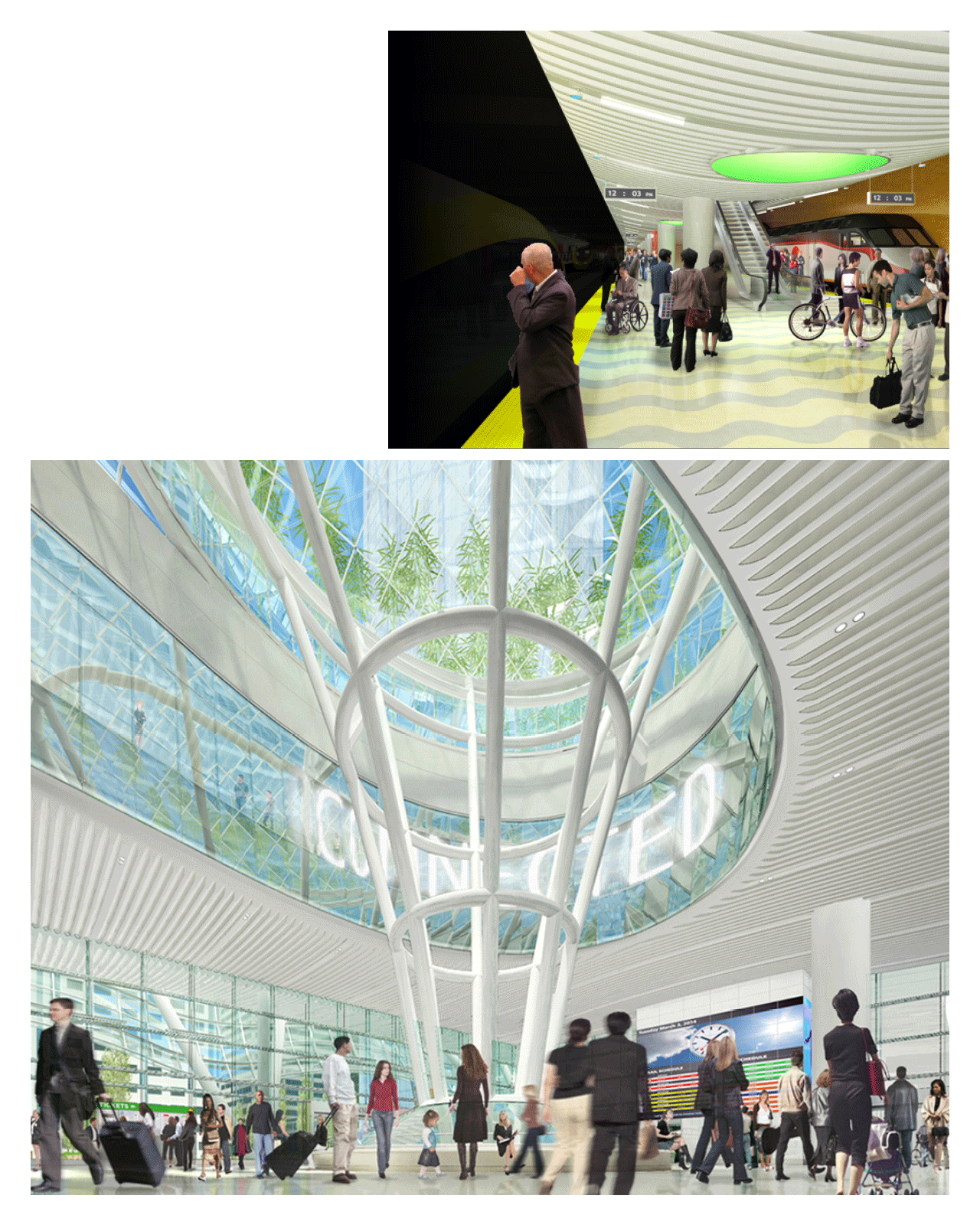 The Salesforce Transit Center project required an on-site mockup at our Gordon, Inc. facility. One mock-up displayed the River Cove, which is made up of ¼'' laminated glass as well as segmented aluminum extrusions that house LED lights.
The other mock-up displayed in our facility was a group
of corrugated ceiling panels and we were able to showcase and
demonstrate the ease of installation and removal of the panels
using our patented WinLok™ technology.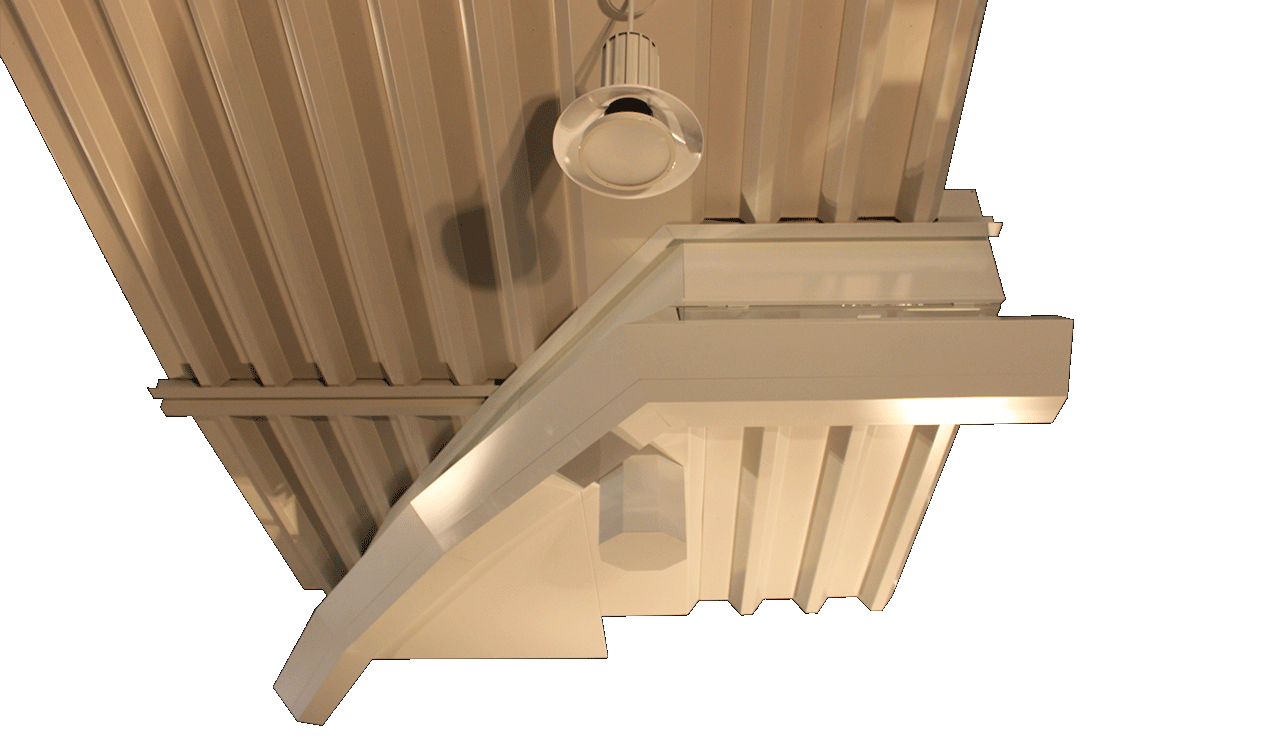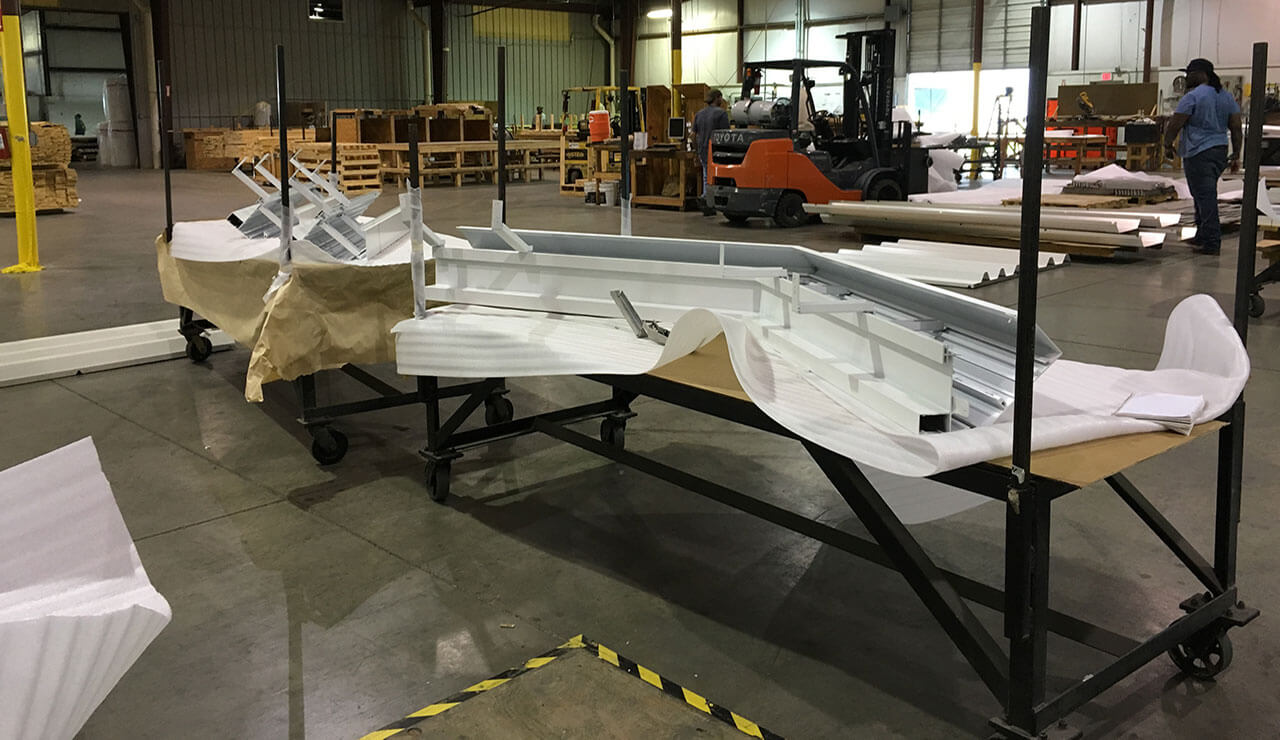 River Cove
The River Cove is another one of the major architectural elements that is unique to Salesforce Transit Center and is made up of 685 segmented river cove assembly modules which are made of aluminum extrusions that house LED lights. The river cove modules have ¼'' laminated glass with hinged aluminum frames, which were all fabricated at our facility.
WinLok™
WinLok™ offers 100% downward accessibility and features a concealed suspension system used throughout the Salesforce Transit Center Facility with snap-in, torsion spring panels. The panels attach to the concealed suspension and butt together to project a monolithic appearance that is easy to install as well as aesthetically pleasing. Salesforce Transit Center was able to have no exposed holes in the panels due to utilizing the WinLok™ System.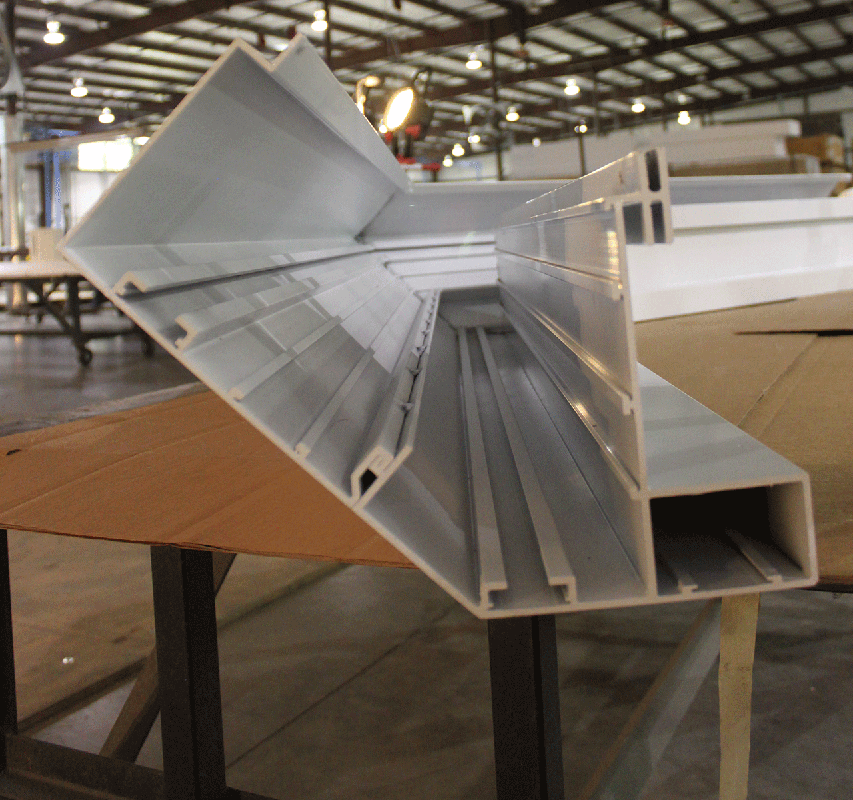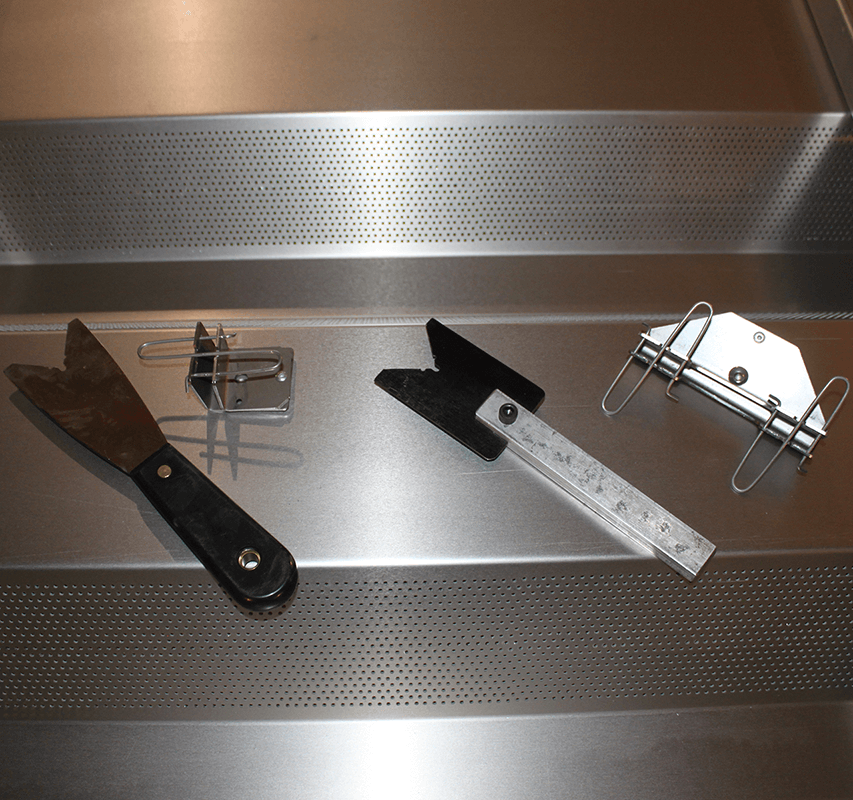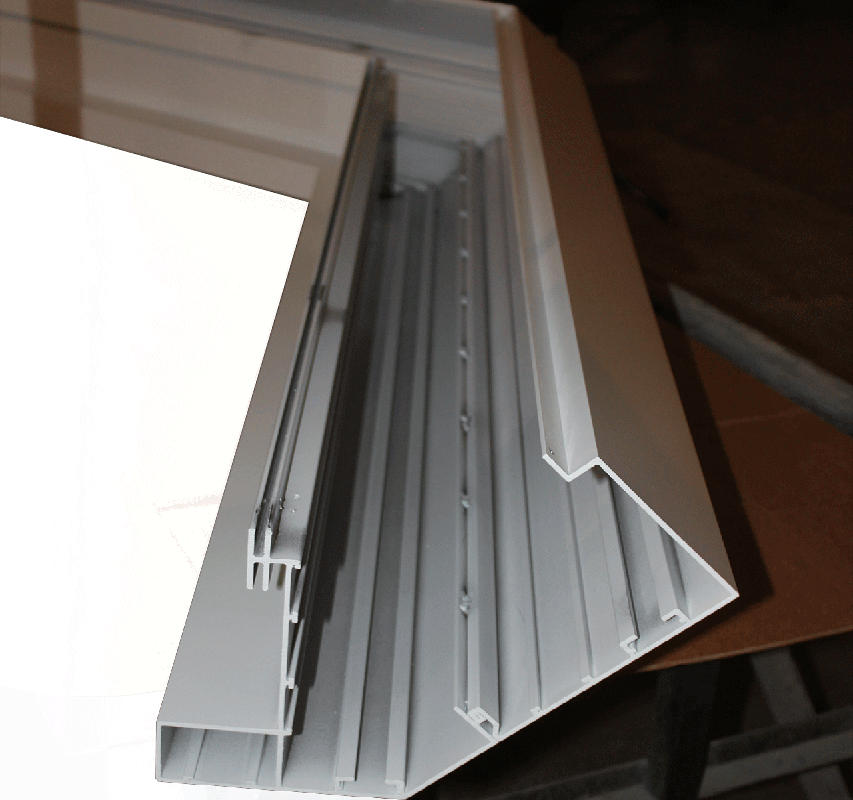 From Rendering to Reality…
Each panel for the ceiling in the Salesforce Transit Center was perforated and corrugated in a unique pattern that was custom-made for this project. The final panel count was well over 12,000 and each panel utilized the patented WinLok™ technology developed for this project.
To ensure smooth transition of ceilings around columns, we also
designed and fabricated over 200 custom column rings in round and elliptical
shapes to fit various field conditions.
Other elements fabricated and provided by Gordon, Inc. included dome-shaped cladding for nine large fans, as well as eighteen small fans. Gordon, Inc. was also responsible for cladding and framing 44 lights that were 5'-6" in diameter.