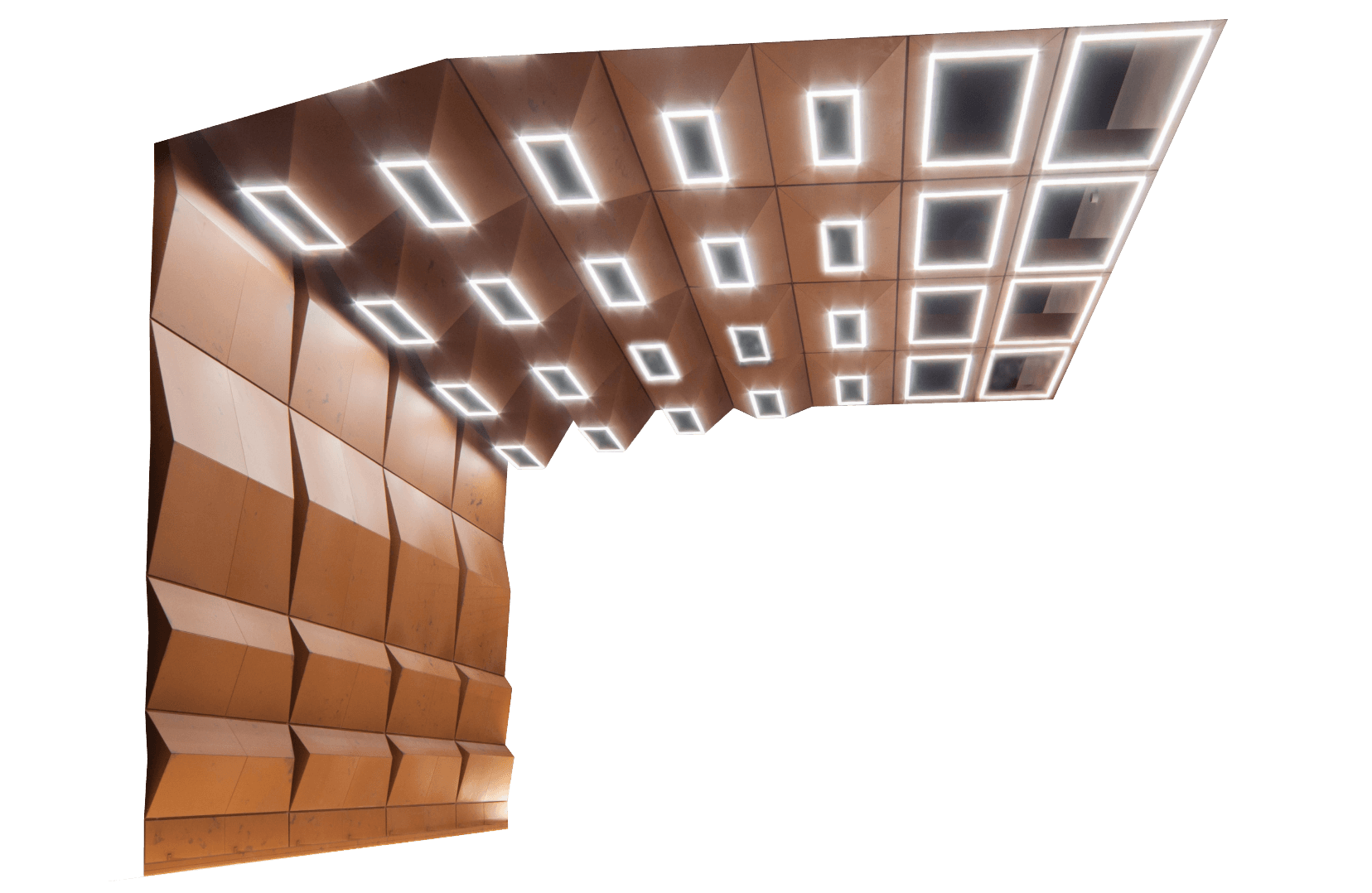 Paradise Plaza
Architect:

SB Architects

Location:

Miami, FL

Product:

Custom Coffered Trellis

Faceted Wall System

Motif Powder Coat Finish
Miami Design District is a creative neighborhood & shopping destination dedicated to innovative fashion, design, art, architecture, and dining. Located at the northern end of Miami Design District, Paradise Plaza is an open-air shopping area lined with art and designer shops. Its modern architecture features incredible views and its artistic backdrops offer a one-of-a-kind experience for its visitors.
The Museum garage entrance popularly known as 'The Steel Alley' is designed by Architect Daniel Toole. Inspired by the alleys of Berlin, Architect Daniel Toole designed 'The Steel Alley' which provides a stunning visual backdrop for the secondary entry for parking and pedestrians. Through the folded metal and rustic appearance, the alley introduces a more human scale and tactile atmosphere in an otherwise sleek and glossy new shopping district.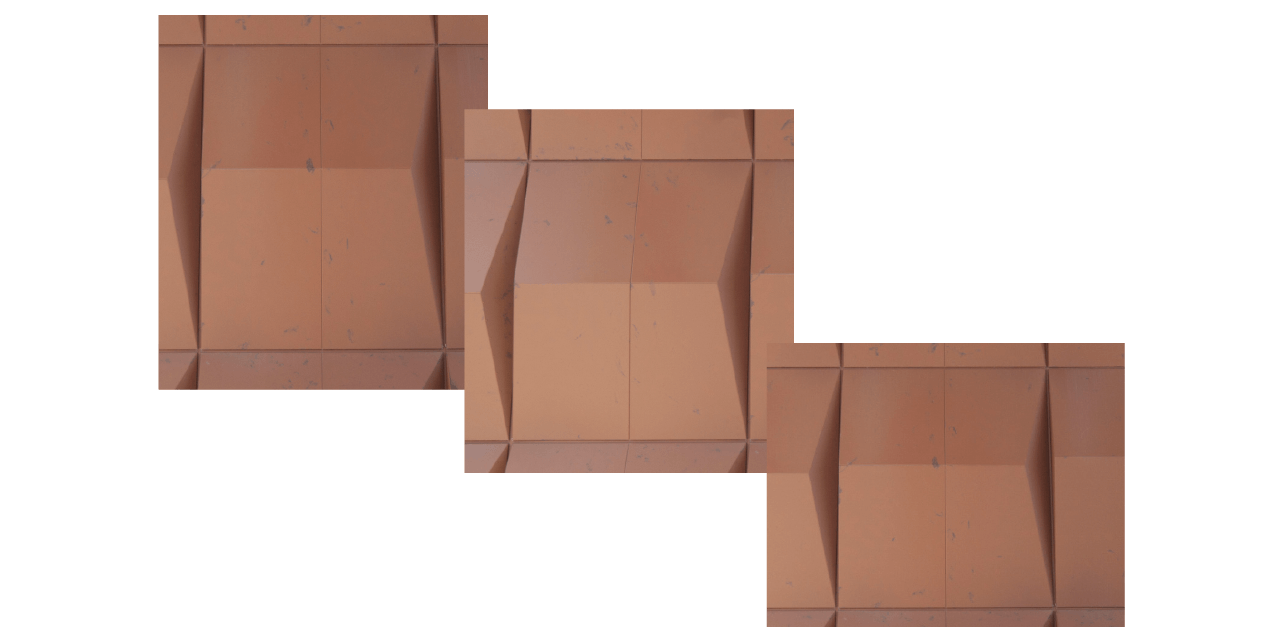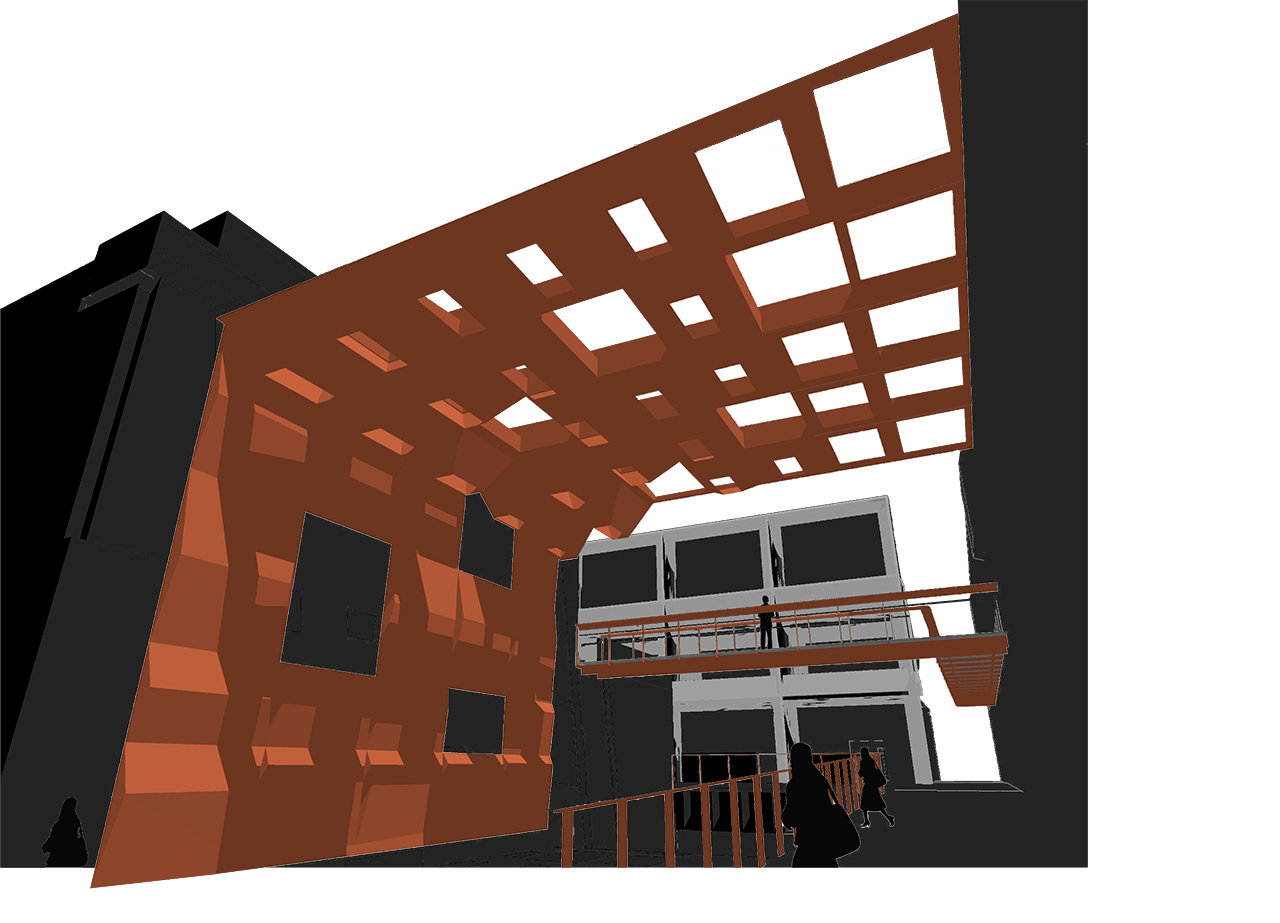 The 'folded metal' trellis and wall comprises factory assembled 'coffer shaped' ceiling modules as big as 6' wide x 6' wide x 7' tall and faceted wall modules as big as 8' wide x 10' tall. The extremely complex shapes of the trellis and wall modules involved heavy engineering and coordination by Gordon. Details were developed and 3D models were created for precision cut and manufacturing. The design architect wanted weathered steel 'COR-TEN' finish for The Steel Alley. Weathered steel typically leads to heavy rust staining the nearby surfaces, especially concrete, and the rust tends to pool underneath the installation. As a solution for this problem, Gordon developed a dual coat powder coat finish to bestow the warm natural and elegant look of COR-TEN while also providing a rust proof, durable exterior grade finish.
Internal mockups were built to test fit and function and ensure highest quality. Coffer and wall modules/units were fully factory assembled prior to
shipment for ease of installation.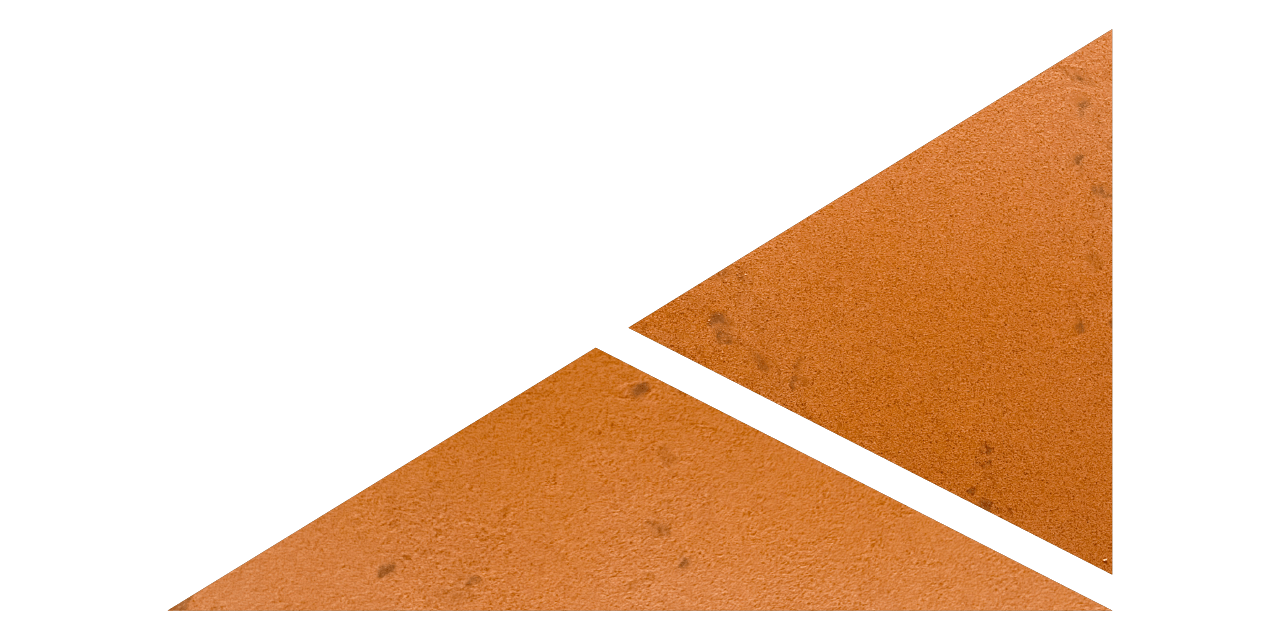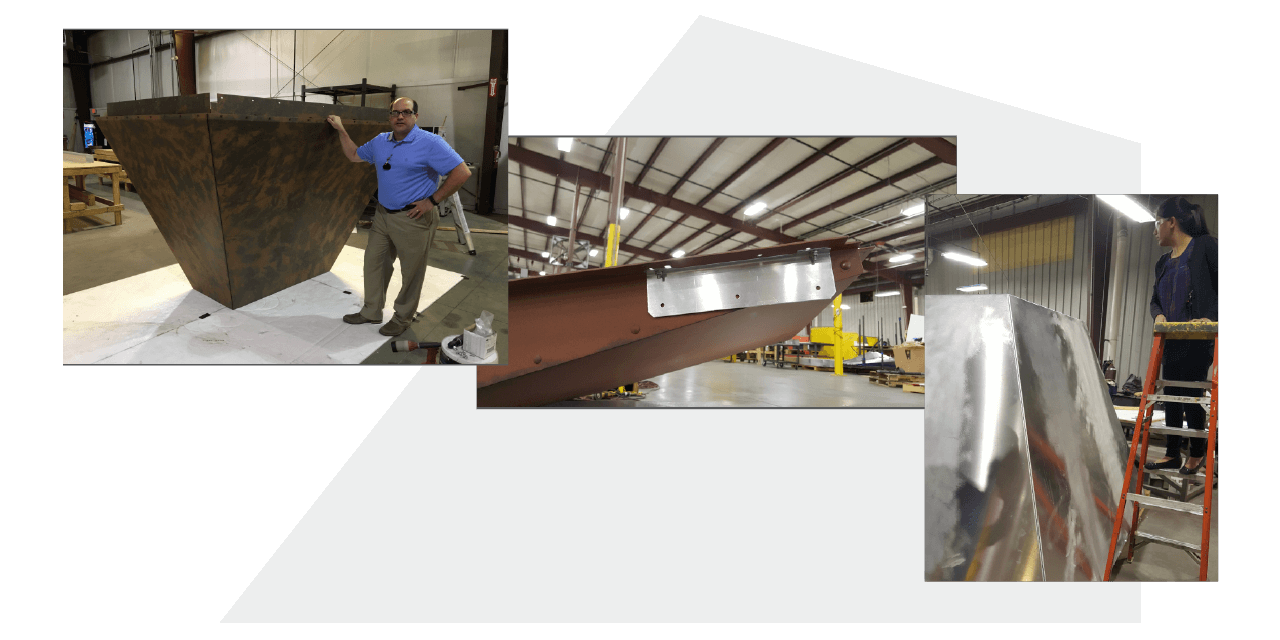 Each Coffered ceiling & faceted wall module was lifted with cranes for installation.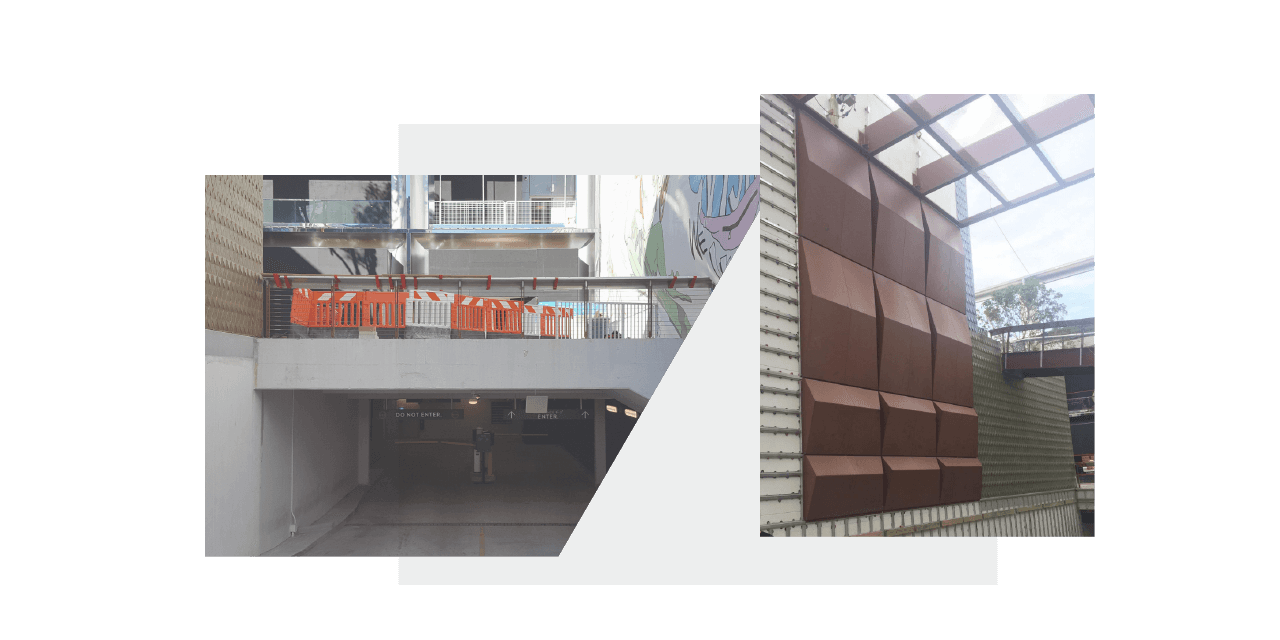 From Rendering to Reality…
End result is this stunning Museum Garage Entrance called 'The Steel Alley' that sets the tone for a unique guest experience.