AAMA 2604 & 2605 Antimicrobial Powder Coatings
Gordon offers Metal Claddings, Acoustical Metal Panels and Ornamental Metals with Antimicrobial powder coated surfaces that can make a BIG IMPACT to help inhibit the growth of bacteria, mold, fungus and other harmful microorganisms. Our environmentally friendly AAMA 2604 & 2605 powder coated Antimicrobial surfaces are available in a wide variety of colors to meet your design requirements.

When comparing Antimicrobial Powder Coating versus standard paints and fabric, Antimicrobial Powder Coating yields 99.99% reduction in microbe counts after 24 hours while microbes proliferate in fabric and standard paints.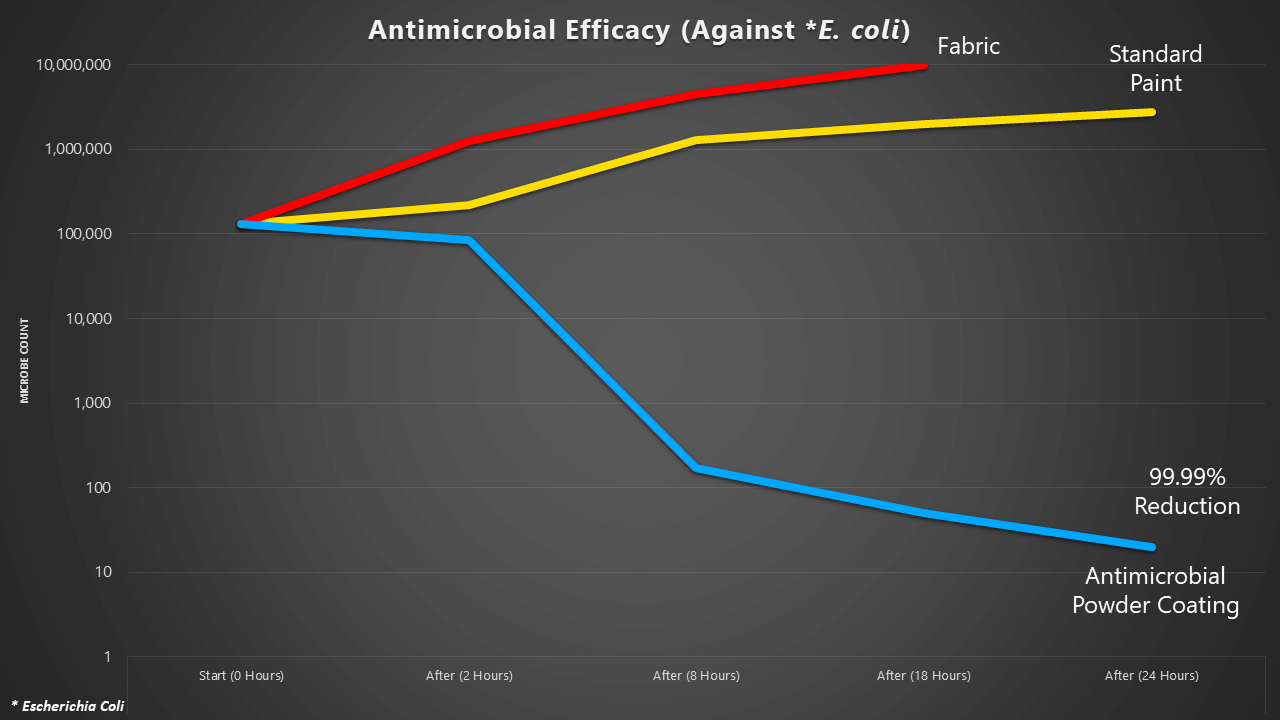 E. Coli – Antimicrobial Efficacy – Timeline Graph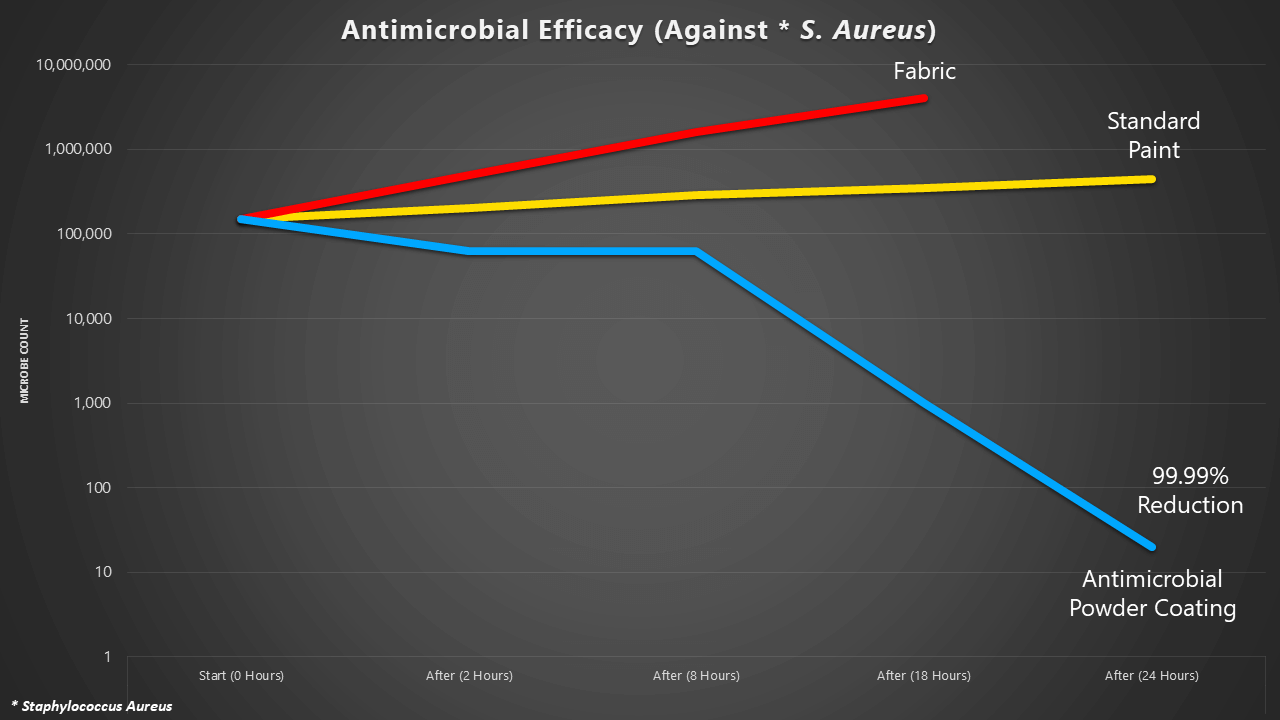 S. Aureus – Antimicrobial Efficacy – Timeline Graph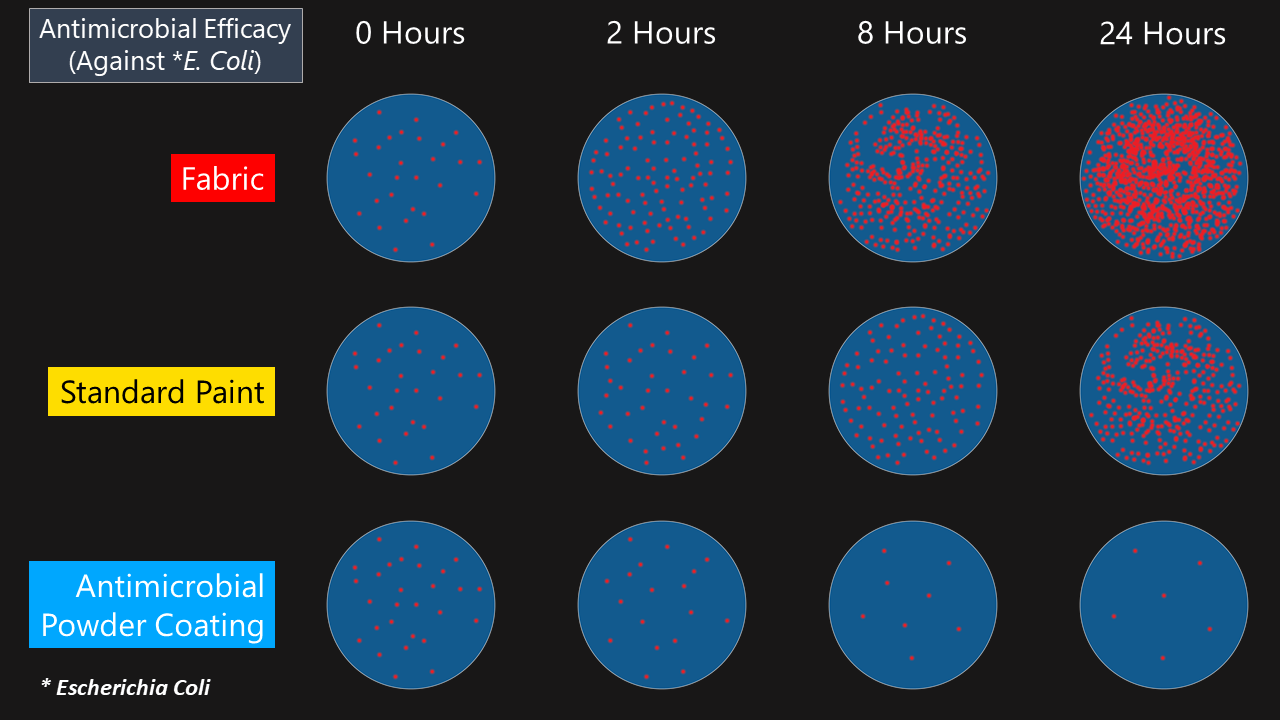 E. Coli – Antimicrobial Efficacy – Timeline Petri Dish Representation
S. Aureus – Antimicrobial Efficacy – Timeline Petri Dish Representation